Syd Entel Galleries and Susan Benjamin Glass at 247 Main Street 
in Safety
Harbor
 is excited to presents this 
su
mm
er 
e
xhibition with
A
rtist, Designer
 and 
A
uthor 
Margaret
 Juul.
The 
show hours are Monday – Friday 9:30- 5 PM and Saturday 10-3 pm.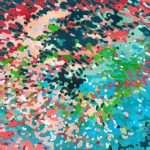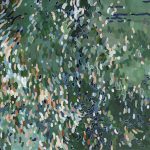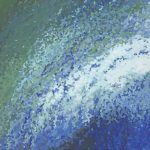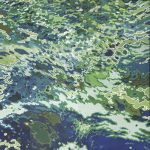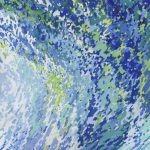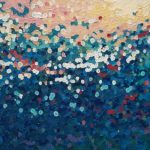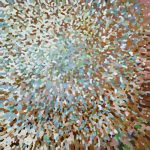 Tumbling underneath waves amidst effervescent aqua tones, Margaret Juul's
paintings
are fresh and original expressions of the colors and patterns of water in motion. 
Her
artistic life has always been inspired by the Sea
.
The artist uses her imagination to distill the kinetic essence of something never at rest.
Irregular shapes of green and blue cover the canvas, reminiscent of 
the brilliant marine
hues that convey water in 19th century Japanese woodblock prints.
Close inspection
reveals rough, textured surfaces from the thick application of media on linen, including
oil, acrylic and oil pastel, reiterating the earthly and organ
ic nature of her subject.
After training in fine art studies at Chicago's Columbia College, she furthered her
advanced education in interior design at The Inter
national Academy of Design and
Technology.   By 2007, she had accumulated an extraordinary portfolio, as well as
acceptance into the prestigious International Interior Design Association; specializing in
color, custom textiles, décor and fine art selection
.
Margaret'
s 
latest accomplishment is the publication of her book which has been 3 years
in the making.
"
A Love Letter to Home
–
 The 
Art of Creating your Nest
"
explores various
methods, philosophies and tools to teach the reader strategies for creating the ideal
space for life, work and play — a home.
For further information, please contact Linda Gagliostro @727-725-1808 or