Cool off with the hottest national and international artist at syd entel galleries this summer. A group show featuring the best in hand blown glass by new arrivals like Scott Hartley, timeless craftsmanship from the Borowski family, and more. The infinite possibilities of hot glass pair to the creativity of the mixed media artist featured in Hot Glass, Cool Art. Artists like Craig Allen and Terri Hallman use unique creative processes to produce mixed media pieces that leave you always finding something new hidden with in the layers of detail.
HOT GLASS. COOL ART.
JUNE 14, 2019 – JULY 27, 2019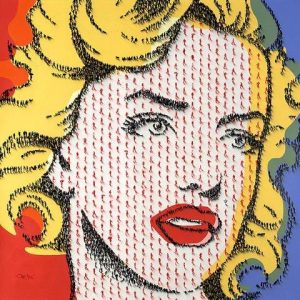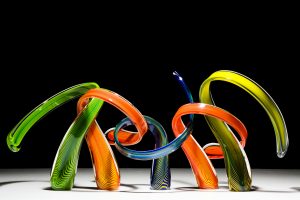 FEATURED ARTISTS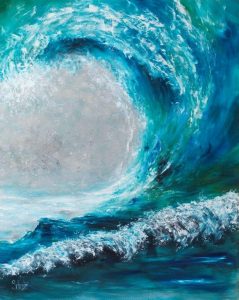 LISA SCHUSTER
Lisa Schuster's oil on metal technique is modern and edgy. Her use of color and shape capture emotion and depth. Lisa's paintings evoke a presence in any space.
Lisa is a repeat winner at Art Designers Consultant's annual Art Comes Alive international competition, winning multiple awards for Floral Artist of the Year. She has been featured in national and local publications including the Winter 2015/16 edition of Art Business News, the Fall 2016 edition of Polly Magazine and multiple articles in Venue Magazine, Cincinnati. Lisa's work is found in numerous private, public and corporate collections across the United States and abroad. She currently lives and paints in Daytona Beach, Florida and Cincinnati.
Studio Borowski
Glass Studio Borowski was founded in 1990 by renowned glass artist Stanislaw Borowski whos works have been internationally exhibited for 25 years in major glass museums.
In 1993 Stanislaw's sons Pawel and Wiktor Borowski took the helm of the glass studio. In addition to Stanislaw's own one-of-a-kind objects, they now design a collection of studio glass that has become very popular with art and glass collectors.
Pawel and Wiktor Borowski's work is very contemporary and their collection is known for its unusual shapes and bold colors. Their works are bold, fresh, creative and avant-garde. Their objects are shown by international art galleries and by the finest European design studios.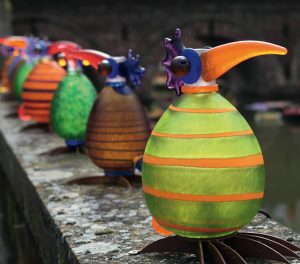 HOT GLASS. COOL ART.
SHOW CATALOG
[FinalTilesGallery id='24']