Where:                   Syd Entel Galleries 247 Main Street, Safety Harbor, FL
Phone:                    727-725-1808
Gallery hours:       Tuesday – Fri 9:30 – 5:00   Sat 10- 3
Submission dates: July 20, 2020 – August 3, 2020
Drawing date:         August 4, 2020
Syd Entel Galleries is proud to partner
with international artist Maya Eventov
a
nd 
her 
project
to
donate an
original 
pa
inting 
to 
t
han
k
a
nd honor our
essential
front-line 
health care 
workers
 in our co
mmunity.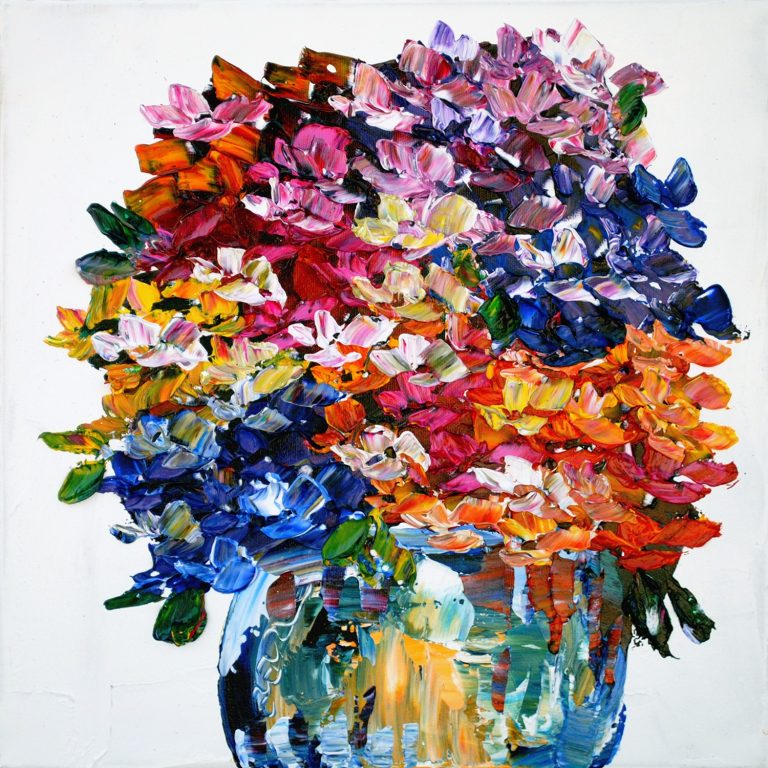 "During this difficult time for our communities and for the world at large, I would like to give back as a thank you for the efforts of our dedicated caregivers, nurses, doctors, first responders, EMT's and other healthcare providers. They work so tirelessly to help all of those suffering with Covid-19 and it's my hope that my painting will show them just how much they are appreciated. Beauty and nature will always prevail."
 Maya Eventov  
Maya has created an incredible 16 x 16, 3-dimension, palette knife acrylic painting valued at $1500. Beautiful custom framing donated by Syd Entel Galleries. A drawing will be held and we are asking for nominations of any Covid-19 hero in your life. Submit the name of any doctor, nurse, first responder, EMT, or healthcare provider who has been on the front lines to show them our gratitude and support. It is time to give back.
Winner of the drawing will pick up artwork at gallery and photo will be posted at #weheARThospitalheroes.
An exhibition of Maya's work will be will be featured through August.
For further information, please contact Linda Gagliostro @727-725-1808 or [email protected]