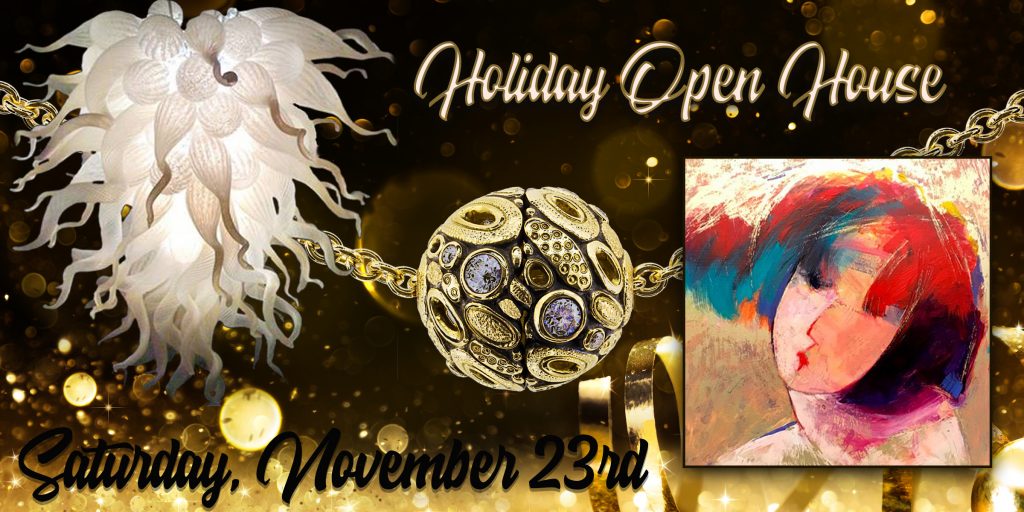 Intention is everything, especially when buying holiday gifts for those you love most. This year, avoid the crowded malls and department store chaos. Slow down a little this season and allow Syd Entel Galleries to help you find a piece of art, glass or jewelry that will take their breath away. Fine Art and glass sculptures are beautiful choices to light up your holiday gifting.
Our annual Holiday Open House features national and internationally recognized artists with a theme of a crystal holiday. See what sparkles and catches your eye, with an evening of fine art and holiday cheer on
Saturday, November 23rd | 6pm-8pm
[FinalTilesGallery id='34']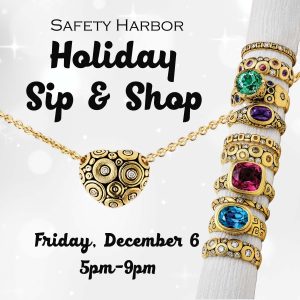 Another relaxed shopping experience rolls around Friday, December 6th with the Safety Harbor Sip & Shop. Downtown merchants including the gallery will be open late from 5pm-9pm. Visit Syd Entel for the most exclusive gift ideas.
Save the Date!
From a bag of sand pulled from the earth to a finished piece of handcrafted art, glassmaking runs deep in the Borowski family. Going back decades and across multiple generations, each member of the Borowski family dedicates themselves to honing their craft and perfecting the art of glassmaking with every piece they create.
Don't miss your chance to meet artist, Wiktor Borowski and enjoy an evening of fun and unique glasswork.